Home
James Graham and…
James Graham and Sarah Marchant Join NHHFA Board of Directors
November 15, 2019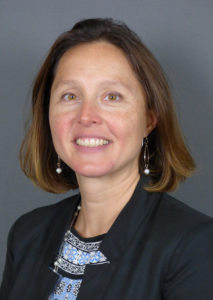 James E. Graham of Haverhill and Sarah Marchant of Brookline were recently appointed to the New Hampshire Housing Finance Authority's Board of Directors by Governor Chris Sununu.  
Graham is chief executive officer of Woodsville Guaranty Savings Bank. He is also a member of the Federal Reserve Bank of Boston First District Community Depository Institutions Advisory Council. He is a graduate of Plymouth State University and resides in Haverhill.  
Marchant is the director of community development for the City of Nashua, and president of the Northern New England Chapter of the American Planning Association and a member of the New Hampshire Planners Association. She is a graduate of the University of New Hampshire and resides in Brookline. 
Donald Shumway of Hopkinton serves as the board's chair. Mary Beth Rudolph of Dover, a Seacoast Realtor with Better Homes and Gardens Real Estate The Masiello Group, is the board's vice chair.  
The nine-member NHHFA Board of Directors is appointed by the Governor and Executive Council. New Hampshire Housing promotes, finances and supports affordable housing and related services for the people of New Hampshire. Established in 1981 by the state legislature as public corporation, NHHFA receives no state operating funds.
NHHFA Reports, Studies & Data Resources
About New Hampshire Housing: As a self-supporting public corporation, New Hampshire Housing Finance Authority promotes, finances and supports affordable housing. NHHFA operates a number of rental and homeownership programs designed to assist low- and moderate-income persons with obtaining affordable housing. Since its inception, NHHFA has helped more than 45,000 families purchase their own homes and has been instrumental in financing the creation of almost 15,000 multi-family housing units.   
NHHFA.org   |  #NHHFAHousing  |  Facebook @NewHampshireHousing  |  Twitter @NHHFA