Home
Build Maine '22 – 6/6/2022
Build Maine '22 – 6/6/2022
June 09, 2022 |
Venue : Skowhegan, ME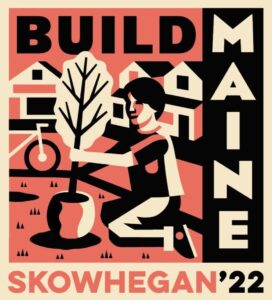 The 9th annual Build Maine Conference will offer dynamic, nationally known speakers at its  June 9th event in Skowhegan. CE credits will be available for a variety of professions.
Build Maine brings together all people participating in the act of building our cities. The builders, funders, elected officials, engineers, lawyers, planners, finance institutions, and rule-makers converge throughout the year to share best practices and aspirations for moving Maine forward within the political and economic climates of today.
Build Maine introduces cutting edge business practices and focused conversations with leaders in transportation planning, real estate development, and public service, demonstrating a breadth of knowledge we can apply locally.
Build Maine is hosted by the New England Chapter of the Congress for the New Urbanism, Maine (CNU Maine) with the Maine Municipal Association, and the Maine Real Estate & Development Association.
Register now