Home
Understand How Subsidy Works
Understand How Subsidy Works
If you are interested in renting to a tenant who participates in the Housing Choice Voucher program, contact New Hampshire Housing at 800.439.7247 and ask to speak to the Rental Assistance Manager for your area. Click here to find out how you can participate in the Housing Choice Voucher Program.
---
Housing Choice Voucher Program – Information for Owners and Participants on COVID-19 HUD Notices and Policies
On April 10, 2020 HUD published PIH Notice 2020-05 that contains COVID-19 Statutory and Regulatory Waivers for the Housing Choice Voucher Program.  These waivers provide administrative flexibility and relief to public housing agencies. New Hampshire Housing has adopted several of these waivers that will provide administrative relief and allow for alternative approaches, such as how unit inspections are being conducted. A summary of the waivers and alternative requirements adopted by New Hampshire Housing can be found in the notice. 
In addition, HUD published the Tenant Flyer on the Eviction Moratorium that contains information regarding evictions and changes in income.
New Hampshire Housing is committed to doing what we can to help and support you.  Please contact us if you have any questions or need assistance.
The unit must meet HUD Housing Quality Standards.
The rent must meet rent reasonableness guidelines.
Initially, the family cannot pay more than 40% of their monthly adjusted income for housing costs (Therefore, the prospective tenant's income must be calculated before a rental unit can be approved).
After a family's subsidy is determined, you will receive the subsidy directly from New Hampshire Housing as a Housing Assistant Payment on behalf of the tenant. The balance of the rent is due from the family.
Tenant selection is made by the owner/landlord. You are encouraged to consider a family's background, including factors like payment of rent and utility bills, caring for a unit, respecting the rights of others, criminal activity, and compliance with other conditions of tenancy.
When you have selected a tenant, they will give you a Request for Tenancy Approval, W9 Form, and Electronic Transfer Form for you to complete. When the owner/landlord submits the forms to New Hampshire Housing, the Rental Assistance Manager/Inspector will determine if the tenant is eligible for the unit financially (40% of their income calculation). Once that calculation works, the Rental Assistance Inspector will contact you to schedule an inspection.
See the Forms and Publications sections below for helpful information.
Contact New Hampshire Housing and speak to the Rental Assistance Manager for your area. They will let voucher holders know of the available unit. You may also advertise with the phrase "will accept Housing Choice Vouchers." Families look for those listings. In addition, New Hampshire Housing provides a list of apartments for rent through landlords who are willing to participate in the Housing Choice Voucher program.
If you would like to submit a unit to be added to the Vacant Unit List, click here.
View current market rate Vacant Unit List
View current subsidized Vacant Unit List
New Hampshire Housing maintains a list of landlords who are willing to participate in the Section 8 Housing Choice Voucher Program. If you wish to be added to the Landlord Referral List or want to stay on the list, please complete and mail this form to our office.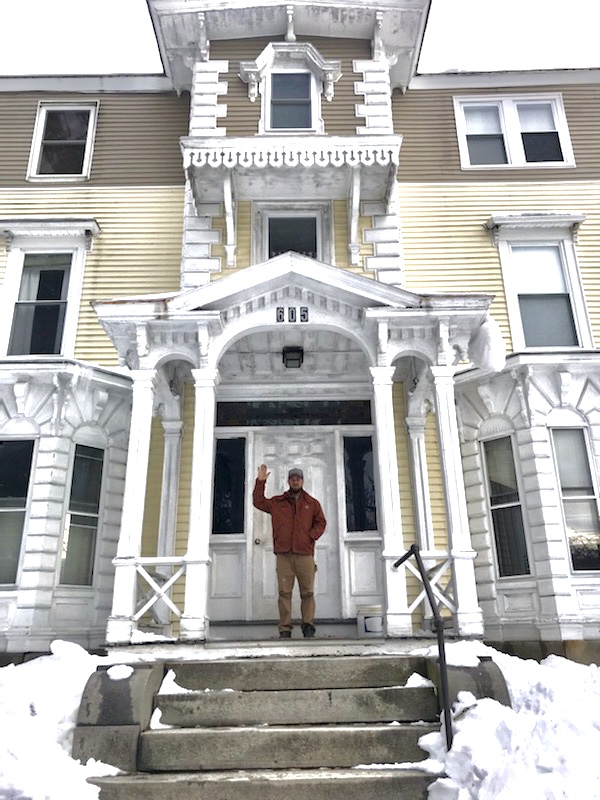 Thank you!
Thank you to Tom and the 1,800 owners and landlords around the state who participate in the Housing Choice Voucher Program. It's because of our partnerships with you that over 7,000 people have a warm and safe place to live.