Home
Lead and Healthy Homes
Lead and Healthy Homes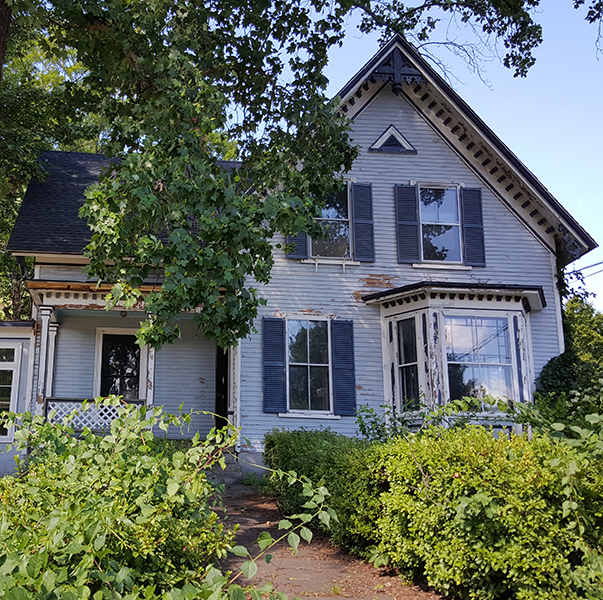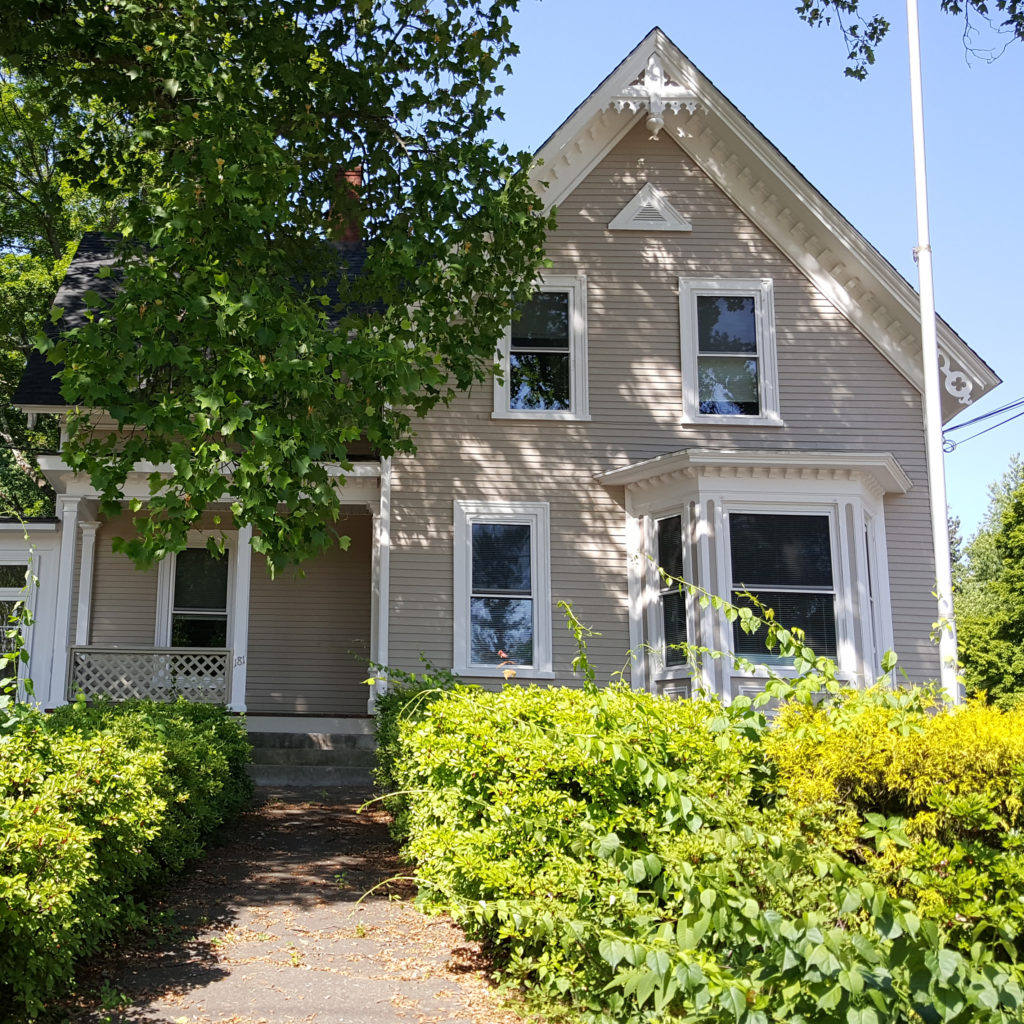 New Hampshire Housing's Lead Hazard Control and Healthy Homes Program (NHHLHCHHP) is dedicated to eliminating childhood lead poisoning by providing educational tools, resources, and funding through federal grants and state loans to assist homeowners, residential property owners, and childcare facilities to be lead-safe certified. Grant funding is provided by the U.S Department of Housing and Urban Development (HUD).
Lead is a toxic metal found in many homes built before 1978. New Hampshire homes are among the oldest in the country leading to hundreds of New Hampshire children poisoned by lead each year by lead found in paint, dust, and soil..
Find Lead-Safe Housing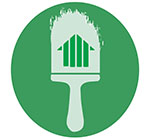 The New Hampshire Lead-Safe Housing Registry provides a list of single/multi-family homes, duplexes, and apartments that were assisted under the New Hampshire Housing Lead Grant Program. These units were deemed 'lead safe' at the time of their clearance inspection.


---
FEDERAL GRANT
Qualifications for Rental Property Owners & Owner -Occupied, Single-Family Homeowners
Property built prior to 1978.
All rental and owner-occupied units must income qualify at or below 80% AMI (Area Median Income). Federal and State Lead Program Income Limits
10% minimum owner match required (State Loan Funds may help meet this requirement)
The property owner must apply first, then the tenants if applicable.
Rental Property Owners ONLY: Commercial spaces and zero-bedroom units are NOT permitted.
Owner-Occupied, Single-Family Homeowners ONLY: There must be a child under the age of six (6) or a pregnant woman residing at the property.
Federal Grant Assistance
Grant assistance of up to $12,000 per unit (under order) or up to $6,500 per unit (not under order) may be available.
Additionally, approximately $3,000 per unit may be available from the Healthy Homes supplemental funding to address other health or safety related hazards in the building apart from the possible lead hazard issues.
STATE LOAN
Qualifications for Rental Property Owners & Owner-Occupied, Single-Family Homeowners
Property built prior to 1978.
The property owner must apply for the Federal Grant Program FIRST.
Qualifications for Rental Property Owners
Qualifications for Owner-Occupied, Single-Family Homeowners
State Loan Assistance
Rental Property Owners: State Loan assistance of up to $11,000 per unit may be available.
Single-Family, Owner-Occupied Homeowners: State Loan assistance MAX amount of $100,000 may be available.
This program is for those who are most in need including low-income families and owners not financially capable of making their properties 'lead-safe' on their own.  Applications are generally prioritized by:
A property where a poisoned child under six (6) years old with an elevated blood lead level (EBLL) resides.
A unit in which a child under six (6) years old resides or visits the property on a regular basis.
A pregnant woman resides at the property.
A vacant unit where a child with an EBLL once lived but has since moved out.
Occupied or vacant units in which a child does not reside, but the owner agrees to the 3-year compliance period (see FAQ below).
For more information and to apply, simply contact the Intake Specialist for your county listed below. They can assist with the application process and determining eligibility.
Manchester
Program Intake Coordinator
603-792-6726
leadprogram@manchesternh.gov
Nashua
Urban Programs Department
603-589-3071
603-589-3085
UrbanPrograms@nashuanh.gov
Sullivan County
Intake Specialist
603-781-4304
New Hampshire Statewide
Intake Specialist
603-404-2306 or 603-216-2177
Do I need to pay the Federal Grant Funds back?
No, the Federal Grant Funds do not have to be paid back. There is a minimum 10% owner match (State Loan Funds may help meet this requirement). Additionally, for rental property owners there is a 3-Year Compliance Period. See below.
What is the 3-Year Compliance Period for Rental Property Owners?
For a period of three (3) years, owners of a rental property agree to:
Not raise the rent more than 3% per year for 3 years.
Occupy or make the units available to families with children under the age of 6.
Occupy or make the units available to low-income families that meet the following criteria:

50% of units at or below 50% AMI and remaining units at 80% AMI
EXCEPTION: Buildings with 5 or more units may have 20% of the units occupied by families above 80% AMI.
What is the 10% Owner Match for the Federal Grant Funds?
There is a minimum 10% owner match when Federal Grant Funds are awarded. For example, if a project cost is $50,000, the owner would be responsible for contributing $5,000 out of pocket. However, Qualifying for State Loan Funds may help meet this requirement.
Do I need to pay the State Loan Funds back?
Yes. However, this loan is a 0% interest deferred loan that does not have to be paid back until the property is sold or transferred.
Why do you need income documentation?
Funding can only be used to assist low-income households. The Lead Hazard Control Program must document that a household is eligible before funding is provided and back-up documentation is required to show the funds were used in the way they were intended.
I'm not sure how I would approach my landlord about my interest in this program. What are some ways that I can approach the conversation?
The best way to approach the conversation with the property owner is to think about the advantages for all involved. Both tenants and property owner benefit from the Lead & Healthy Homes program. Here are some of the program benefits:
Comfort in knowing your home is healthy and safe for your family.
Significantly reduces the risk of child lead poisoning.
Lead remediation process brings home/property into compliance with the law.
Once the property owner applies, are they under any obligation to continue?
No, the property owner is under no obligation to continue. They may choose to end the process at any point up until a contract is signed.
Will the property owner or tenants have to relocate during the lead remediation work?
For most projects, this is will be necessary. Lead is a toxic, hazardous metal. For the safety of your family and/or your tenants, residents cannot be present while the unit is being remediated.
How long does the program take?
This depends on many factors including the size of the building, the amount of lead hazards that will need to be removed, and the time it may take to secure the owner portion of the funding. On average, the program goal is to have any single rental unit take no more than 10 days to complete to minimize the relocation time of the tenants. However, from start to finish, it can take anywhere several months to receive a 'lead-safe' certificate. Applications where children with elevated blood-lead levels reside are prioritized over other applications. This can delay the application process for buildings that are not currently under order.
How can I learn more about childhood lead poisoning and how to prevent it?
Visit the CDC's Childhood Lead Poisoning Prevention website for more information, prevention techniques, blood lead level information, where lead can be found in a child's environment, and more.
For other general program questions please contact LeadProgram@nhhfa.org
New Hampshire Housing's Lead Hazard Control and Healthy Homes Program (NHHLHCHHP) covers the entire state with the exception of Manchester, Nashua, and Sullivan County who were awarded their own HUD Lead Hazard Reduction Grant. We were awarded a $2.9M HUD Grant in 2017 and made 196 units Lead Safe in three years. This took a lot of work, cooperation, and coordination to achieve. We were confident we could do more.
We applied and have been awarded a new Lead Hazard Reduction Grant of $4.3M which began on January 4, 2021. We've set lofty goals to help even more families with a benchmark of 226 units to be made lead safe over a 42-month period.
Our Program's mission to provide lead safe housing for the children of New Hampshire needs the assistance of as many quality, qualified Lead Abatement Contractors as possible. To become a part of our team in removing lead hazards from New Hampshire Homes apply today: Contractor Prequalification Form.
If you have questions or would like more information, call us at (603) 310-9387
CONTACT US
Laura Poole, Program Coordinator, Lead & Healthy Homes

Paul Chalifour, Program Manager, Lead & Healthy Homes
Gloria Paradise, Director, Housing Grants

---
PARTNERS
PARENTS & GUARDIANS
RESOURCES
VIDEOS
LEAD IN THE NEWS