Home
Matters of State: Greater Concord
Matters of State: Greater Concord
January 13, 2021 | 5:30pm - 7:00pm
Venue :Virtual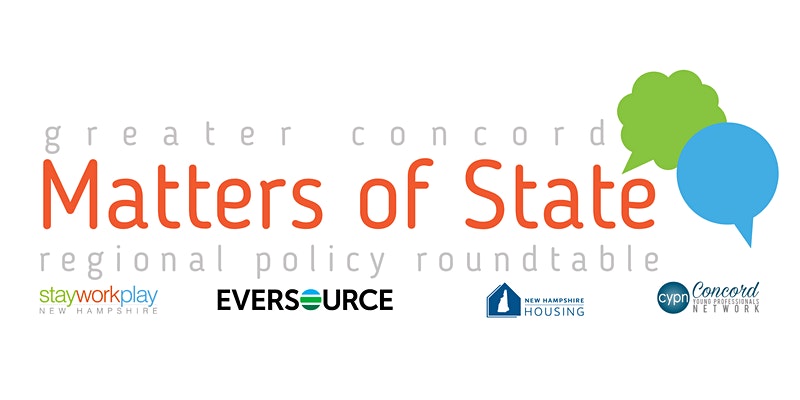 A new year is upon us and with it, a new legislature.
The November elections brought big changes to the state legislature. Do you know who is now representing you in Concord? Do those legislators know what issues are important to you?
Join Stay Work Play, in partnership with the Concord Young Professionals Network, for the kickoff of Matters of State, a virtual policy roundtable series that will bring together each region's legislators and their under-40 constituents to discuss their region's most pressing issues facing young people and possible solutions.
REGISTER HERE