Home
NeighborWorks Southern NH Annual Breakfast – 3/30/23
NeighborWorks Southern NH Annual Breakfast – 3/30/23
March 30, 2023 | 7:30am - 9:00am
Venue : Manchester Country Club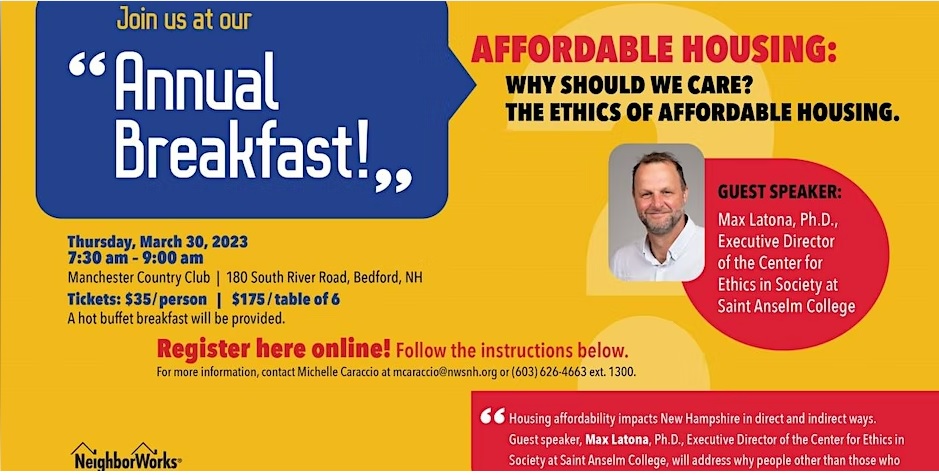 Join NeighborWorks Southern New Hampshire for an informative presentation related to affordable housing in NH, and hear what they're doing to help renters and homebuyers.
7:30 am – 8:00 am: Hot breakfast and Networking
8:00 am – 9:00 am: Presentations and Guest Speaker
Affordable Housing: Why Should We Care? The Ethics of Affordable Housing
Housing affordability impacts New Hampshire in direct and indirect ways. Guest speaker, Max Latona, Ph.D., Executive Director of the Center for Ethics in Society at Saint Anselm College, will address why people other than those who need affordable housing should care about having enough of it in our state.
Register