Home
POSTPONED: Policy & Pints Pop-Up Series: Greater Concord
POSTPONED: Policy & Pints Pop-Up Series: Greater Concord
December 02, 2019 | 5:00pm - 7:30pm
Venue : Amoskeag Beverages, 510 Hall Street, Bow, NH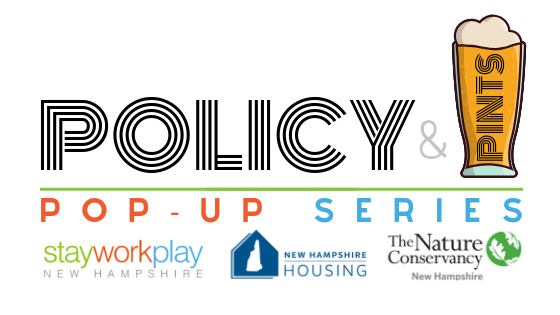 Stay Work Play is looking to reschedule Policy & Pints Pop-Up Series: Greater Concord which was originally scheduled on Monday, December 2. It has been POSTPONED UNTIL FURTHER NOTICE. 
Housing you can afford? Student debt? Protecting New Hampshire's outdoor recreational areas? The cost of child care? As a young person in New Hampshire, what are the issues that matter most to you? What affects your decision to stay in, or leave, the Granite State? As Stay Work Play prepares to advocate on the behalf of the state's young people during the 2020 legislative session in Concord, we want to know.
If you're 40 or under and live or work in the Greater Concord, you're invited to take part in Stay Work Play's Politics & Pints Pop-Up Series, sponsored by New Hampshire Housing and The Nature Conservancy in New Hampshire. Join us for some engaging conversation, and a fun opportunity to meet new people and help make your region of New Hampshire more friendly to young people.
Location
Amoskeag Beverages
510 Hall St
Bow, NH
Register