Home
Southern NH Planning Commission: Age-Friendly Housing Forum
Southern NH Planning Commission: Age-Friendly Housing Forum
November 21, 2019 | 5:00pm - 7:00pm
Venue : New Hampshire Institute of Politics, 100 Saint Anselm Drive, Manchester, NH 03102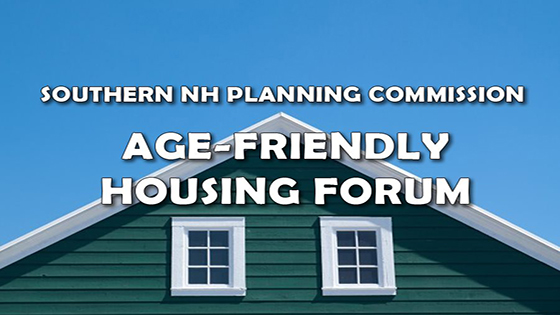 Southern New Hampshire Planning Commission invites you to join us for The 2019 Housing Forum at the New Hampshire Institute of Politics on November 21st from 5pm to 7pm.
This forum will explore housing options for all ages and shed light on the opportunities and challenges around building housing choices for a broader spectrum of residents in Southern New Hampshire.
The forum format is designed to provide attendees with the opportunity to participate in discussions by their topic of interest.
Discussion participation include to following areas of interest:
Regional Viewpoints
Local Success Stories
Funding Options
Developer's Viewpoint
Housing Innovations
The Housing Forum includes networking, free refreshments and light fare. Presentations by industry experts will provide a primer for topic discussions by attendees. Each table will report out a summary of their discussion to wrap-up the housing forum event.
Register