Home
The Color of Law: A Forgotten History of How Our Government Segregated America: Webinar with Panel Discussion
The Color of Law: A Forgotten History of How Our Government Segregated America: Webinar with Panel Discussion
September 22, 2020 | 4:00pm - 5:30pm
Venue :Virtual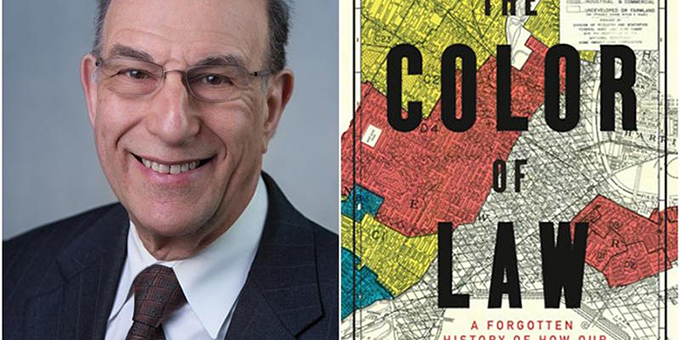 The Color of Law: A Forgotten History of How Our Government Segregated America Webinar with Panel Discussion
Conducted by RICHARD ROTHSTEIN, author of The Color of Law: A Forgotten History of How Our Government Segregated America
Presented by the Saint Anselm College Center for Ethics in Business and Governance
—————————————————-

The Color of Law details how federal housing policies in the 1940s and '50s mandated segregation and undermined the ability of black families to own homes and build wealth.
Residential segregation was created by racially explicit and unconstitutional federal, state and local government policy that openly subsidized whites-only suburbanization in which African Americans were prohibited from participating.
In particular, Rothstein describes how the Federal Housing Administration (FHA) refused to provide construction capital to developers for integrated neighborhoods, while guaranteeing loans to developers to build single-family homes with racially exclusive deeds.  Today, neighborhoods and schools remain largely segregated, which Rothstein argues is a result of these policies.
·        Moderator: Sarah Mattson Dustin, Executive Director of NH Legal Assistance
·        Dr. Richard Rothstein, Author
·        NH State Representative Charlotte DiLorenzo
·        Dr. Marie Ramas, M.D. and Medical Director of Gatehouse Treatment Center
·        Ryan Terrell, businessman and candidate for the NH House of Representatives
Webinar