Home
The Impact of the Housing Shortage (hosted by NH Business Review)
The Impact of the Housing Shortage (hosted by NH Business Review)
August 25, 2021 | 11:00am - 12:00pm
Venue :Virtual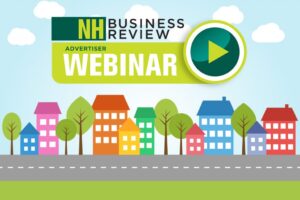 The lack of housing options in the state not only affects residential buyers, but high rents and tight inventory make attracting young professionals and top talent to the area increasingly difficult as well. What else is the housing shortage affecting and what impact does it have on business?
---
PANELISTS
Harrison Kanzler
Harrison is the Executive Director of the Mount Washington Valley Housing Coalition. A North Conway native, Harrison grew up in the family owned and operated Cranmore Inn where he learned about the tourism industry of the Mount Washington Valley first hand. After settling down and starting a family in the Mount Washington Valley, Harrison realized the threat of housing shortages facing the Valley he called home and wanted to get involved. He held office as Representative for Carroll County District 2 during the 2019-2020 biennium and worked with the Mount Washington Valley Housing Coalition to put forward pro-housing legislation. When the position of Executive Director opened up for the Mount Washington Valley Housing Coalition, Harrison decided to exit State politics and focus on working with the towns of the Mount Washington Valley on their housing issues. Harrison currently lives in North Conway with his wife and two children.
Benjamin Frost, Esq., AICP
Benjamin is the Managing Director of Policy and Public Affairs at New Hampshire Housing, where he manages legislative initiatives, communications, research, and strategic planning, and also serves as internal legal counsel. He frequently presents on issues concerning affordable and workforce housing, land use law, and ethics.
Frost is on the board of the NH Planners Association and the Northern New England Chapter of the American Planning Association and serves on the Amicus Curiae Committee of the American Planning Association. He holds B.A. and M.A. degrees in geography from Colgate University and Syracuse University, respectively and a J.D. from Cornell Law School.
Elissa Margolin
Elissa serves as director of Housing Action NH, a statewide organization of 80 organizations and businesses working to improve state and federal policy so everyone in New Hampshire has a place to call home.
Since its founding in 2009, Housing Action NH has successfully secured appropriations for the Affordable Housing Fund, increased funding for NH's homeless shelters, increased federal resources for housing, established a new Medicaid benefit for supportive housing services, helped pass accessory dwelling unit legislation, created the Housing Appeals Board, and protected the Workforce Housing Law.
Elissa holds a J.D. from American University's Washington College of Law and a B.A. from McGill University. She resides in Portsmouth.
VIEW RECORDING