Home
VIRTUAL: Resiliency Academy for Small Business and Communities (April 21 – June 2)
VIRTUAL: Resiliency Academy for Small Business and Communities (April 21 – June 2)
April 21, 2021 | 9:00am - 11:00am
Venue :Virtual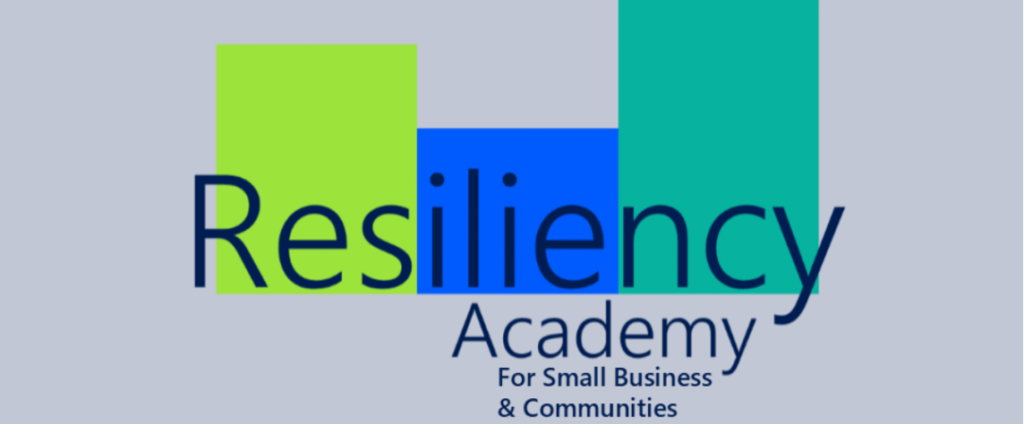 April 21st, May 5th, May 19th & June 2nd, 2021
UNH Extension and NH Small Business Development Center are partnering to offer Resiliency Academy, bringing together  small businesses and community leaders to work toward a resilient future. The academy will focus on the intersection of small business and community resiliency.
Academy sessions will include opportunities to learn from practitioners, municipal staff, business owners and experts through case studies, presentations, discussions and Q&A sessions. In addition, Resiliency Academy includes Regional Discussions, Regional Business Cohorts and the opportunity for businesses to receive advising from SBDC advisors. Participants are encouraged to attend all five sessions.
Resiliency Academy will explore:
Resiliency planning and business retention
Defining and measuring resilience
Value and Supply Chains
Workforce Needs and Quality of Life
Communications and Cybersecurity
Innovation, Sustainability and Partnerships
Why is community & business resiliency important?
Business resiliency is the ability to quickly adapt and respond to business disruptions, protect your employees and assets, while maintaining business operations. Every business regardless of size, industry, or stage of growth needs a resiliency plan because at some point it will face an unexpected disruption, like a fire, flood or pandemic. A business resiliency plan is a guide on how to function during an unexpected disruption in operations. Throughout Resiliency Academy, we will provide training  for businesses to develop resiliency plans.
Community resiliency is the ability of a community to respond, adapt, withstand and recover from adverse situations, like a natural disaster or pandemic. To strengthen and prepare for future disruptions, communities should consider resilience topics in their planning. Communities can also learn about business resiliency to help strengthen businesses in their community.
Who should attend:
Small businesses, community leaders and volunteers, municipal officials, Chamber Executives, economic development professionals and those interested in resiliency planning. This academy is designed for New Hampshire communities and businesses but is open to others.
Why you should attend:
Businesses will receive the tools and support needed to develop a business resiliency plan. Participants will receive access to the Business Resiliency Guide and Workbook, have the opportunity to join a Regional Business Cohort and receive advising from SBDC.
Communities will receive tools and information to address resilience topics in their planning. Communities will also have the opportunity to learn about business resiliency to strengthen and help retain businesses in their community.
Please contact Casey Porter (casey.porter@unh.edu) or Christine Wolczko (christine.wolczko@unh.edu) with any questions.
REGISTER NOW!