Home
Financing for 3…
Financing for 3 New Multi-Family Affordable Housing Developments Approved by New Hampshire Housing Board
November 3, 2021
Funding for three affordable multi-family housing developments was approved by the New Hampshire Housing Board of Directors at its October meeting. These 83 new units will help meet the critical need for affordable rental housing for our state's workforce and other residents. The allocation of Low-Income Housing Tax Credits (LIHTC) and other federal and state funding to these projects will produce new affordable rental housing in Concord, Newport, and Rochester. New Hampshire Housing anticipates approving LIHTC allocations for additional developments later this year.
New Hampshire Housing manages the financing of new multi-family rental unit construction, and refinances and recapitalizes existing properties to preserve affordable housing units in the state. Our programs address affordable and workforce housing needs, as well as supportive housing for vulnerable and underserved populations including veterans, persons with substance use disorders, the formerly incarcerated, and individuals with intellectual and developmental disabilities.
LIHTC-funded housing accounts for about 95% of publicly funded workforce housing produced in New Hampshire. This federal program is an important public/private financing tool that encourages developers and investors to create affordable multi-family housing for low- and moderate-income families by using tax credits to leverage private equity investment in these properties. Over 25 years, LIHTC financing has added nearly $1 billion of investment in New Hampshire.
Other funding sources that New Hampshire Housing administers for the construction and preservation of affordable multi-family housing include the federal HOME program and Housing Trust Fund, the state Affordable Housing Fund, and tax-exempt bond financing.
---
NEW CONSTRUCTION & ADAPTIVE REUSE
(Adaptive reuse repurposes buildings — from schools, stores, commercial buildings, churches, etc. — into multi-family housing)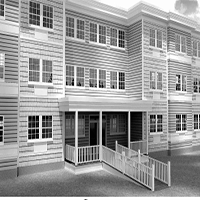 NEWPORT
Spring Street Development
Avanru Development Corp.

GENERAL OCCUPANCY – 42 units
New development will feature energy-efficient modular construction with ADA accessible units and two community rooms. The site is within walking distance to shops, restaurants and downtown.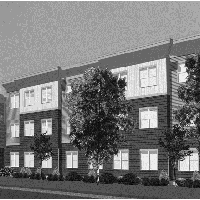 CONCORD
Penacook Landing II
Caleb Development Corp.
GENERAL OCCUPANCY – 20 units
Second phase of a new development on a brownfield property previously owned by the City of Concord (multimillion-dollar clean-up of site completed in 2014). Phase I (32 units) is fully leased. A small portion of site will be a public park.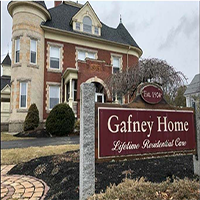 ROCHESTER
Gafney Home
Community Action Partnership of Strafford County
AGE-RESTRICTED – 21 units
Adaptive reuse / rehab of two existing buildings: a Victorian mansion (1897) and attached annex (1960), along with detached carriage house. Was an assisted living facility until 2019. Buildings will be rehabilitated to include 10 studio units, nine 1-bedroom units, and two 2-bedroom units.
---
NH Housing Reports, Studies & Data
2021 New Hampshire Residential Rental Cost Survey Report
Housing Market Reports
FY21 New Hampshire Housing Annual Report
North Country Housing Needs Analysis
Employer-Assisted Housing Guide for New Hampshire Businesses
New Hampshire housing market economic and demographic data
About New Hampshire Housing: As a self-supporting public corporation, New Hampshire Housing Finance Authority promotes, finances and supports affordable housing. NHHFA operates rental and homeownership programs designed to assist low- and moderate-income persons with obtaining affordable housing. We have helped more than 50,000 families purchase their own homes and been instrumental in financing the creation of more than 15,000 multi-family housing units.
NHHousing.org | #NHHousing | @NewHampshireHousing | @NHHousing