Home
Free Homebuyer Fairs…
Free Homebuyer Fairs Postponed
March 13, 2020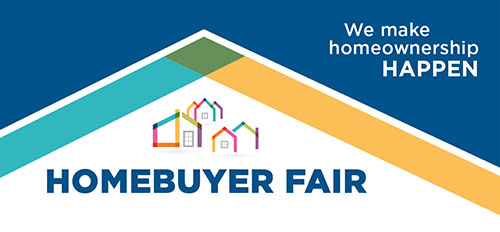 (Bedford – March 13, 2020) Postponed – Littleton Homebuyer Fair scheduled for Saturday, March 14; Manchester Homebuyer Fair scheduled for Saturday, March 21; and Seacoast Homebuyer Fair, scheduled for Saturday, March 28.
Given concerns and current recommendations from the CDC regarding COVID-19 and group events, New Hampshire Housing has decided to postpone the Littleton Homebuyer Fair scheduled in Littleton on Saturday, March 14 at the Littleton Opera House, Manchester Homebuyer Fair scheduled in Manchester on Saturday, March 21 at the Executive Court Banquet Facility and Seacoast Homebuyer Fair scheduled in Portsmouth on Saturday, March 28 at the Holiday Inn.
We appreciate your interest in participating in the Homebuyer Fair. We anticipate rescheduling it for later in the year, and will notify you when we have new dates.
Meanwhile, if you would like to learn about our mortgage programs including, cash help for downpayment assistance and the Homebuyer Tax Credit, which could save you up to $2,000 off of your income tax liability, please visit Our Programs.
---
(Bedford – February 7, 2020) Get started on the path to homeownership at New Hampshire Housing's annual Homebuyer Fairs. The free fairs provide prospective homebuyers with resources to help them become homeowners.
Lenders, real estate professionals, counseling and nonprofit agencies are available to talk to attendees in a no-pressure environment. More than 25 exhibitors will be at the event. Homebuyer Fairs will be held at the following locations:
Admission to the Homebuyer Fairs is free and attendees can enter to win a variety of prizes. The Concord and Manchester Homebuyer Fairs will offer free seminars on mortgage lending basics, buying a home in 2020, and home inspections. Details are at GoNHHousing.com
Attendees can learn about downpayment assistance programs and the Homebuyer Tax Credit program, which provides a federal tax benefit of up to $2,000 every year that the homeowner lives in their home and continues to have a mortgage. Details about these special New Hampshire Housing programs are at GoNHHousing.com
"Our goal is to make it as easy as possible for potential buyers to become better prepared and feel comfortable with buying a home," said Ignatius MacLellan, managing director of New Hampshire Housing's Homeownership Division.
_______________________________
About New Hampshire Housing: As a self-supporting public corporation, New Hampshire Housing Finance Authority promotes, finances and supports affordable housing. NHHFA operates a number of rental and homeownership programs designed to assist low- and moderate-income persons with obtaining affordable housing. Since its inception, NHHFA has helped more than 46,000 families purchase their own homes and has been instrumental in financing the creation of almost 15,000 multi-family housing units.   
NHHFA.org   |  #NHHFAHousing  |  Facebook @NewHampshireHousing  |  Twitter @NHHFA