Home
Homeownership Programs
Homeownership Programs
Our goal is simple. We want to help you achieve successful homeownership by offering affordable mortgage loans. Visit GoNHHousing to take the next step toward realizing your dream of homeownership.
Review options to see which program is best for you.
Free resources if you are at-risk of losing your home.
Resources such as homebuyer seminars and online education.
Grant funds available for the abatement of lead paint hazards.
Refinancing options and emergency home repair loans.
If we service a loan on your home, you can manage it online.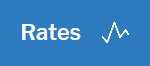 New Hampshire Housing Mortgage
If we are servicing a loan on your home and you have questions or are having difficulty accessing your account online, please contact Dovenmuehle's customer service department at 1-888-781-8634.
INFORMATION FOR NEW HAMPSHIRE HOUSING CUSTOMERS WITH LOANS SERVICED BY DOVENMUEHLE (DMI)