Home
Ignatius MacLellan Named…
Ignatius MacLellan Named Managing Director of Management & Development Division
January 7, 2022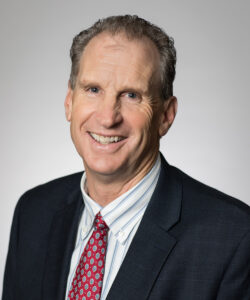 Ignatius MacLellan was named Managing Director of New Hampshire Housing's Management and Development (multi-family housing) Division. The division produces and ensures the successful operation of high-quality, affordable rental homes for the people of New Hampshire.
MacLellan was head of NH Housing's Homeownership Division for 10 years, leading its transformation from mortgage revenue bonds to Fannie Mae and Ginnie Mae executions and establishing a program that focuses on community banks. During that time, about 15,000 households were able to buy their first homes through NH Housing's homeownership programs, including its cash assistance mortgages.
Before joining NH Housing, MacLellan worked on affordable for-sale and rental housing at HUD, Fannie Mae and the Northern New England Housing Investment Fund (now Evernorth).  Earlier in his career, MacLellan was an attorney who represented multi-family developers, management companies, and lenders making multi-family mortgage loans. He holds a law degree from the University of Maine School of Law and a philosophy degree from Boston College.