Home
Michael Scala Appointed…
Michael Scala Appointed to   New Hampshire Housing Board of Directors
November 3, 2022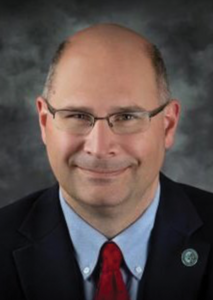 (Bedford, November 3, 2022) – Michael Scala of Rochester was recently appointed to the New Hampshire Housing Board of Directors by Governor Chris Sununu. He is Director of Economic Development with the City of Rochester, and previously served as the Executive Director of the Coos Economic Development Corporation.
Chris Norwood of Portsmouth is the chair of the NH Housing Board of Directors, and John A. Cuddy of North Conway is the vice chair. The nine-member board is appointed by the Governor and Executive Council.
As a self-supporting public corporation created by the state legislature, New Hampshire Housing promotes, finances and supports affordable housing. Its Homeownership Division works with a statewide network of lenders and real estate professionals to offer single-family mortgage programs that enable low- and moderate-income homebuyers to purchase or refinance a home. The Multifamily Housing Division manages the financing of new affordable multifamily rental unit construction, and refinances and recapitalizes existing properties to preserve affordable housing units. The Assisted Housing Division administers the Housing Choice Voucher program for very low-income individuals and families, as well as other rental assistance programs. Additionally, the Policy, Planning and Communications group conducts research, issues reports, and offers insights on the state's housing needs, and works with local partners on housing advocacy issues, and offers technical assistance to communities throughout the state on housing-related matters.
New Hampshire Housing Reports, Studies & Data
Housing Market Reports

2022 New Hampshire Residential Rental Cost Survey Report

FY22 Annual Report

New Hampshire's Workforce Housing Law: A 10-Year Retrospective on the Law's Impact on Local Zoning and Creating Workforce Housing

Developing Employer-Assisted Housing

North Country Housing Needs Analysis

New Hampshire housing market economic and demographic data