Home
New Hampshire Housing…
New Hampshire Housing Graduates Second Class of Homeownership Fellows
July 7, 2016
Homeownership Fellowship Program offers immersive education in lending, housing
BEDFORD, N.H. – New Hampshire Housing graduated its second class of Homeownership Fellows recently. This year-long program accepts applications from emerging leaders in the mortgage origination field and is broken down into six educational development sessions. Sessions include learning about New Hampshire Housing's entire range of programs, meeting with successful mortgage professionals, spending time at the New Hampshire Legislature, and visiting with other top state and national officials.
The highpoint of the annual Fellowship Program is a visit to Washington, D.C. where participants meet with members of New Hampshire's Congressional Delegation and representatives from Fannie Mae, the Federal Housing Administration, Rural Development, and others. Participants have the opportunity to hold candid conversations with Senators and top agency officials who have the power to effect policy. Fellows share their ideas, challenges, frustrations, and vision with people who can create real change for the mortgage industry.
"This was such an incredible opportunity to get an inside look at the impact of New Hampshire Housing's work locally and to see through the eyes of Fannie Mae, HUD, and Rural Development nationally," said Jeff Trudel, graduate of the 2016 Fellowship. "For loan officers to get access to key decision makers was an invaluable experience going forward. I think the Fellowship is a great opportunity for any loan officer in New Hampshire."
"The Fellowship program has become a resounding success for New Hampshire Housing's operational and mission goals," said Dean Christon, executive director of New Hampshire Housing. "We're pleased to hear Fellowship graduates share the program's value and explain how professional development sessions helped them become champions for homebuyers in New Hampshire."
The New Hampshire Housing Homeownership Fellowship is accepting applications for the class of 2016-2017 through July 29th. Information can be found on New Hampshire Housing's website at www.nhhfa.org.
###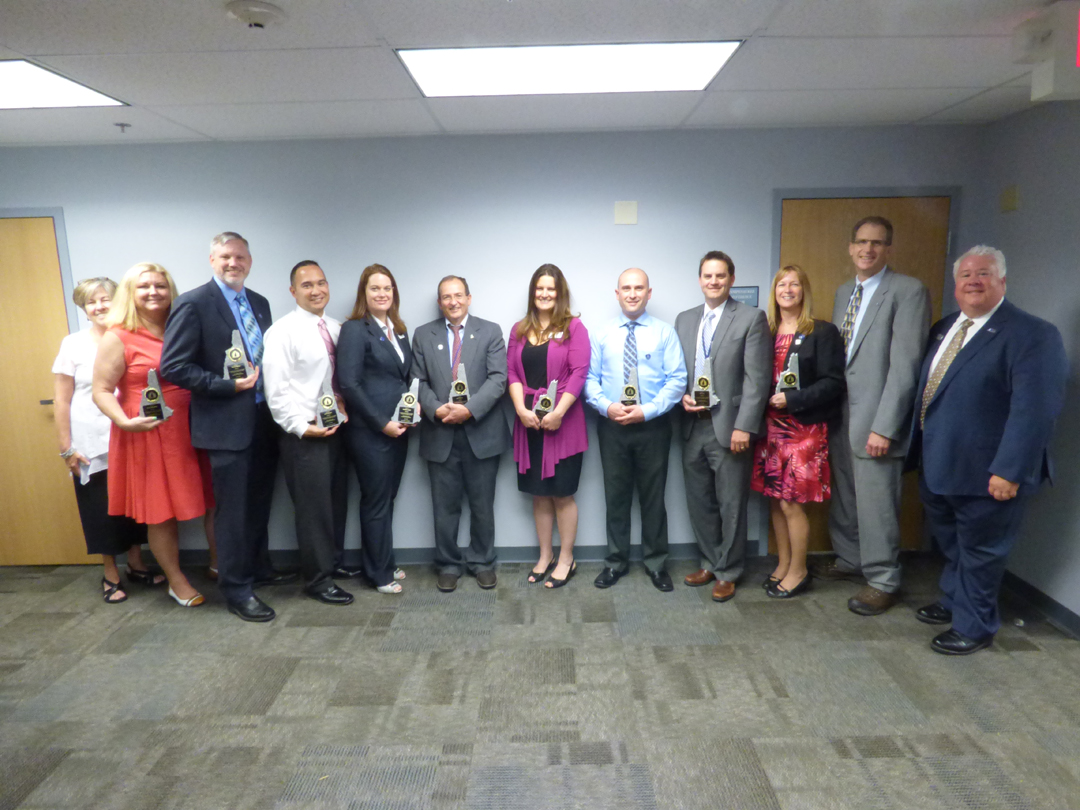 From left to right: Brenda Mahoney (NHHFA), Pam Riesenberg, Mike Pillsbury, Justin Macagba, Samantha Canton, Mark Chalifour, Christine Keller, Corey Bowman, Jeff Trudel, Kathy Sanderson, Ignatius MacLellan (NHHFA), George Reagan (NHHFA).