Home
New Hampshire Housing…
New Hampshire Housing Honors 2022 Top Loan Officers & Lenders
August 17, 2022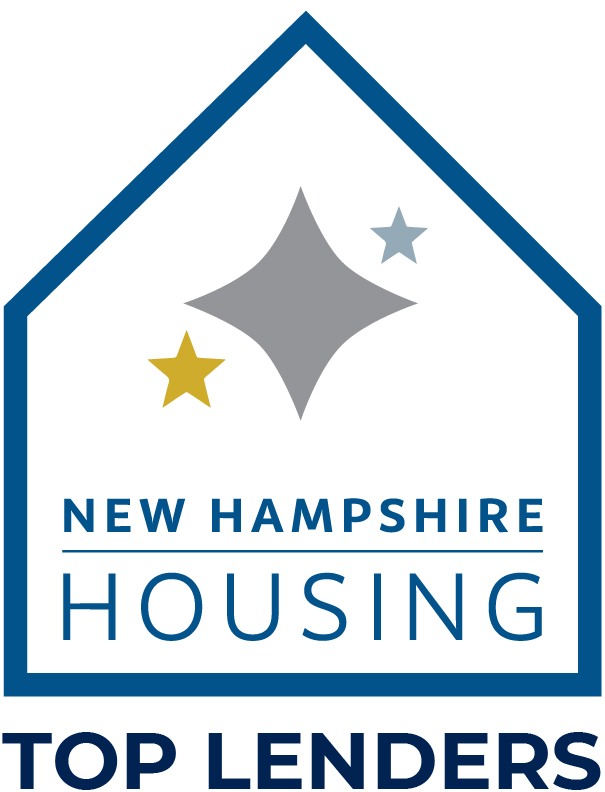 New Hampshire lenders and loan originators were recently recognized by New Hampshire Housing for helping more than 1,700 homebuyers find affordable homes and loans.
"Our top lenders and loan originators are key to connecting New Hampshire homebuyers with affordable housing opportunities," noted Julie Jussif, managing director of New Hampshire Housing's Homeownership Division. "The dedication and service of these lenders has helped many individuals and families become successful homebuyers in a very challenging market."
NEW HAMPSHIRE HOUSING'S 2022 TOP LENDERS AND ORIGINATOR
Participating Lender Loan Originators
Jay Vogel
Meghan Merrill
Carol Zink-Mailloux
Debbie Austin-Brown
Joseph Gagnon
Renee Duval
Lisa Capicchioni
Jane Jordan
Dennis Cote
Carol Jordan (tie)
Marleen Paquette (tie)
Shanin Sansoucie (tie)
Gladys White (tie)
Participating Lender Company
Guild Mortgage Company LLC
CMG Mortgage, Inc.
HarborOne Mortgage, LLC
Fairway Independent Mortgage Corporation
Waterstone Mortgage Corporation
Bank of New Hampshire
Mortgage Network Inc.
Total Mortgage Services, LLC
Movement Mortgage, LLC
Embrace Home Loans, Inc.
Participating Originator Loan Originators
Denise Hubbard
Marcie Gowen-Nobley
Bobby Hill
Barbara Bullard
Janet Costa
Participating Originator Company
Woodsville Guaranty Savings Bank
St. Mary's Bank
Meredith Village Savings Bank
Pinnacle Mortgage Corp.
Mascoma Bank (tie)
Northway Bank (tie)
New Hampshire Housing mortgages offer unique features not generally available through other lending sources – such as downpayment assistance – that make homeownership more affordable. NH Housing also offers a purchase-rehab program and the Homebuyer Tax Credit program for first-time homebuyers, who can get a federal tax credit of up to $2,000 per year. Details about NH Housing's homeownership programs are at NHHomeownership.org.

New Hampshire Housing Reports, Studies & Data
Housing Market Reports
2022 New Hampshire Residential Rental Cost Survey Report
Developing Employer-Assisted Housing
North Country Housing Needs Analysis
New Hampshire Housing FY21 Annual Report
New Hampshire housing market economic and demographic data
---
About New Hampshire Housing: As a self-supporting public corporation created by the state legislature, New Hampshire Housing promotes, finances and supports affordable housing. New Hampshire Housing has helped more than 50,000 families purchase their own homes and been instrumental in financing the creation of 16,000 multi-family housing units.
NHHousing.org | #NHHousing | @NewHampshireHousing | @NHHousing