Home
2023 Residential Rental…
2023 Residential Rental Cost Survey Report Released
July 26, 2023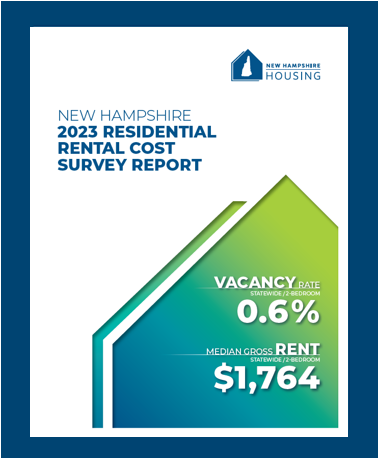 New Hampshire Housing's annual statewide survey of market-rate apartments provides a comprehensive view of the Granite State's rental market. Our survey has captured the status of the rental housing market for more than 40 years, and serves as an important reference tool for researchers, decision-makers, property owners, and the public.
The 2023 Residential Rental Cost Survey gathered responses from the owners of 17,116 market-rate (unsubsidized) rental housing units, or 11% of all units statewide. According to the report, the residential rental market is, in many ways, a bellwether of our state's housing market: there is a high demand for affordable housing, a very limited supply, and a very low vacancy rate for all types of housing.
See page 4 for the report's Executive Summary by Rob Dapice, New Hampshire Housing's Executive Director/CEO.
To participate in future rent surveys, please click here to go to our Rent Survey page and complete the form.