Home
Innovative Multi-Family Design & the Pandemic Influence
Innovative Multi-Family Design & the Pandemic Influence
June 16, 2021 | 4:00pm - 5:00pm
Venue :Virtual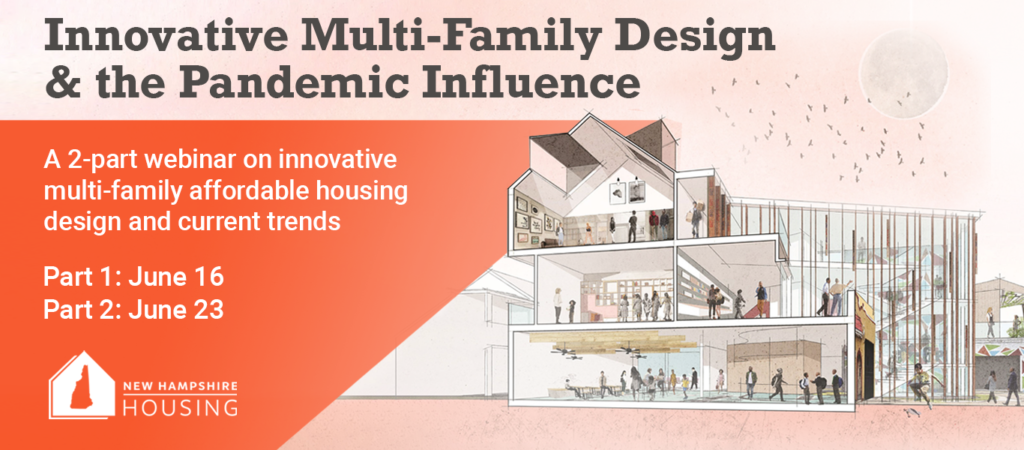 A 2-part webinar presentation on innovative multi-family affordable housing design from the perspectives of an architect and developer, with a look at trends prior to, and influenced by, the pandemic. 
PART 1
Wednesday, June 16 | 4 – 5 PM
The pandemic and its impact have underscored the importance of having safe, healthy, and affordable housing. With this has come an examination of design and development considerations and trends that have proven beneficial, and those that are coming to the fore. These trends include access to open space; building ventilation, technology and efficiency; designing units for home/work adaptability; community engagement; and the use of commercial spaces.  
NICK COOPER, AIA, a principal and design director for HKS Richmond, and BERNARD HARKLESS, a developer with Lynx Ventures and an affordable housing advocate, will discuss developing and designing multi-family affordable housing. They'll also explore how their experiences apply to other housing and development initiatives. 
Other resources:
---
PART 2 
Wednesday, June 23 | 4 – 5 PM
A regional look at how some leading professionals in the fields of development, architecture, and engineering have been planning for multi-family post-pandemic design in affordable housing developments.

Presenters: KENDRA HALLIWELL, AIA, ICON Architecture; REBECCA HATFIELD, Senior Vice President of Real Estate, Avesta Housing; JAMES PETERSEN, Petersen Engineering.
---